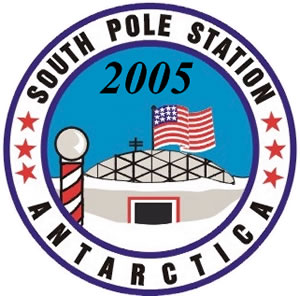 The United States has torn down its famous geodesic dome -- a South Pole landmark.
Antarctic Sun
:
It was never supposed to hang around this long. Ten years, maybe 15 at most. Perhaps that's why the South Pole Dome -- a modestly sized structure spanning 164 feet and topping out at about 52 feet high -- has loomed so large in the lore and legacy of polar history. The final chapter in that story will be completed 35 years after the U.S. Antarctic Program's most iconic research station was officially dedicated in January 1975. The dome, the second research station built at the geographic South Pole, is coming down.... The Antarctic Treaty, an international agreement among nations with scientific interests and operations in Antarctica, requires obsolete structures like the dome to be removed where practicable.
Frontierwatch
:
There's a bunch of photos of the Dome Deconstruction at SouthPoleStation.com. I lived in the Dome for a year, surrounded by mattress-covered roofs and frozen boxes of rump roast. With all the weird little buildings inside and compiled artifacts, the Dome was quite a character compared to the new station with its psychologically-uplifting indoor color scheme and rectangular sterility.